WELCOME TO THE SELL OUT L FEST 2018!
THE UK'S ONLY LESBIAN MUSIC, ARTS AND COMEDY FESTIVAL
July 13-16th 2018 Bodafon farm llandudno
THE FOLLOWING PROGRAMME, TIMETABLE & MAP WILL ALL BE AVAILABLE IN PRINTED VERSION ON YOUR ARRIVAL
In 1997 Katrina and the Waves' 'Love Shine a Light' won the Eurovision Song Contest with the largest ever margin, followed by an unprecedented four consecutive appearances on Top of The Pops and a No. 3 in the UK Charts.
The first Capitol album, Katrina & The Waves released in
1985, was a substantial critical and commercial success and 'Walking on Sunshine was a worldwide hit earning top ten spots around the globe. Since then, the song has been broadcasted over 2,500,000 times in the U.S. and was the highest played track on radio in the summer of 2008 – 23 years after its release.
SATURDAY 22:00 JULY 14TH 2018
From punk princess to cult stage actress to high priestess of TV, TOYAH WILLCOX is a uniquely gifted performer and an inextinguishable flame. She is one of Britain's iconic household names – an award-winning rock legend as well as a much-loved stage/screen actress and music composer.
In a career spanning over 40 years Toyah has amassed thirteen top 40 singles, recorded twenty-four albums, written two books, appeared in over forty stage plays, acted in twenty feature films and presented hundreds of television programmes. The hit singles It's A Mystery, I Want to Be Free, Brave New World and platinum-selling albums Anthem and The Changeling confirmed her status as one of the most significant talents of the 1980s. In 1982 she won the Best Female Singer at the British Rock & Pop Awards, who went on to become The Brits.
SUNDAY 20:00 JULY 15TH 2018
The sound track to your summer is right here! Just put these playlist on in the background at work (if you can!) and listen to one track off every performer and find out who is on your 'must see' list!
TO NAVIGATE
- Click 1st picture and hover near bottom to see small description on each act, use side arrows to go onto next act. If using an iPhone, click dot in bottom right corner and descriptions will appear.
We will have a printed brochure with details of all acts so you can plan your weekend on arrival
MAIN STAGE
KINDLY PROGRAMMED BY DULCET SOUNDS, PURPLEBUTTERFLYEVENTS & L FEST EVENTS
SATURDAY FANCY DRESS THEME - BEACH & SEASIDE.
There are the obvious fancy dress thoughts but lets think outside the box! Fancy dress to be judged 21:30 Main Stage Saturday 14th.
We will have a printed brochure with details of all acts so you can plan your weekend on arrival
ACOUSTIC ACTS ON COURTYARD CAFE STAGE
KINDLY HOSTED AND PROGRAMMED BY QUEER & UNSIGNED check them out HERE
ARTS ACTS ON BARN & COURTYARD STAGE
KINDLY PROGRAMMED BY ANNABEL PRIBELSZKI & CINDY EDWARDS
WORKSHOPS adults & children's
We have a huge selection of participation workshops, whether you are into arts drawing, circus, forest school, dancing, laughter drag to yoga there literally is something for everyone with a series of workshops planned just for those u.16.
cabaret shows 2018
Life is a cabaret, old chum. So come to the cabaret. Come taste the wine. Come hear the band. Come blow that horn. Start celebrating right this way. Your table's waiting....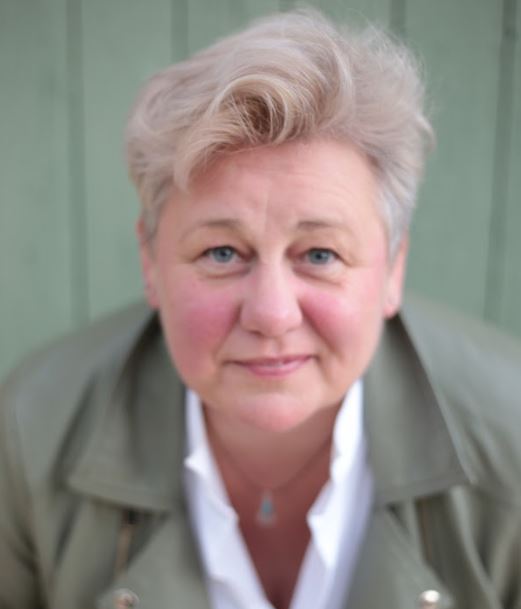 Our weekend of cabaret shows starts with a taster of it all with our Friday night showcase hosted and programmed by lara A king. Come along laugh, dance and sing whilst many acts give us a little taster of their full show . It's here you get to decide who's on your 'must watch' list over the weekend.
ABERRATION CABARET - SATURDAY 19:00 - BARN STAGE
Take your seat for the Aberration Cabaret, hosted by Helen Sandler. With Archibald Tactful - proto-god, cement-lover and experimental dancer; Ali Cocks twirling from the aerial hoop; sharp spoken word from radio star Sarah McCreadie... and the world's first Sex Noise Orchestra, conducted by Rachael Clerke.
LAUGHING LABIA CABARET SHOW - SATURDAY 23:00 - COURTYARD CAFE STAGE
A show full of diverse, funny and mulit- talented cabaret, drag and burlesque acts hosted curated by stand-up comedian Alice Frick & Lauren Karl
KENRIC CABARET MC ANNY POET - SUNDAY 2.30 - COURTYARD STAGE
The Cabaret performers are all members and friends of Kenric, lesbian social organisation (founded 1965).
 
LAUGHING COWS COMEDY PROGRAMMED BY HAZEL OKEEFE - SUNDAY 21:00 - MAIN STAGE
Laughing Cows Comedy has been producing live stand up comedy shows across the UK and Europe since 1998 and currently runs on the last Sunday of the month in Manchester UK. Established in 1998 after a London comedy promoter inadvertently threw down the proverbial gauntlet. 'We were discussing female comics and I asked why there's never more than one female comedian on the bill and he said, oh we wouldn't take that risk,'
SPORTS ARENA
KINDLY SUPPORTED BY COWPUBLICA SPORTS TEAM
Leeds and Bristol's finest alternative footballers 'Cowpublica' are excited to form L Fest sports crew 2018! Bringing a delicious fusion of fun times and friendly, non-competitive opportunities for physical activity. With something for everyone, we look forward to welcoming all ages and all abilities to the sports arena over the weekend. Sunday is all about our It's a knock out with a 120ft inflatable assault course!